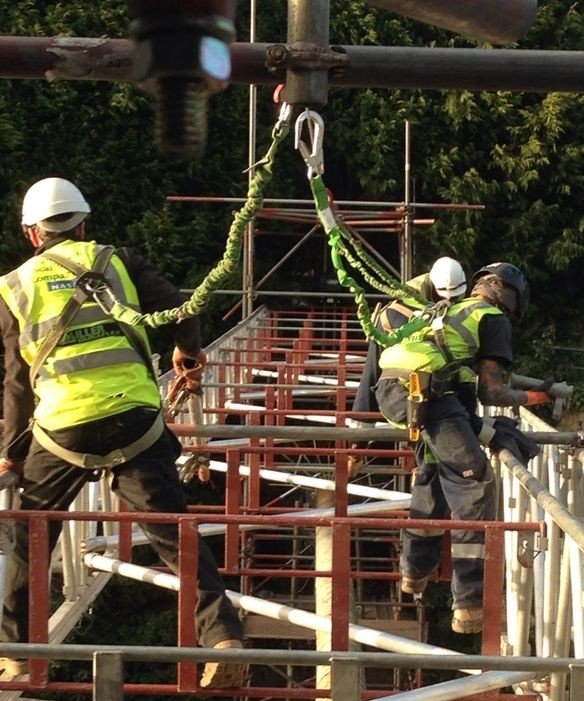 Safe
Safety is a vital consideration when choosing a scaffolding contractor – after all, scaffolding is (rightly) one of the most highly regulated and rigorously inspected sectors of the construction industry.
So by employing Tamworth Scaffolding Co Ltd you can be assured that no matter what size or complexity of project we are carrying out it will be managed safely by a company that has an impeccable 25-year safety record.
We are proud to be full contracting members of the NASC, the main trade association covering the scaffolding sector within the UK and have been since 2009.  This means that we are regularly audited and are always up-to-date with all the latest industry guidance, we employ the services of Safety & Access of Nottingham to oversee our health and safety obligations.
Our safety strategy begins with only using our own full time staff who are all CITB/CISRS registered. We know that they are fully trained to the highest standards and that they possess a vast amount of knowledge on all scaffolding applications from difficult access applications and church spires to access towers and large span 'temporary roofs'.
We ensure that projects fully comply with all the latest industry guidelines,which covers all aspects of scaffolding from planning, safe zones, access and egress to personal fall protection.
And we always adhere to the hierarchy of fall prevention – eliminating the risk, guarding the hazard and protecting the worker.